Cooking Thyme With Tristan: Korean Beef with Vegetables and Rice
Now this recipe is a budget master twist on the traditional Korean dish, Bulgogi, that uses ground beef instead of sirloin. It's also faster and cuts out the over marinating step. This is for humans that are constantly on the go but still want to cook at home as it only takes about 15 minutes! Enjoy!
WHAT YOU WILL NEED:
1/4 cup brown sugar, packed
1/4 cup reduced sodium soy sauce
2 teaspoons sesame oil
1/2 teaspoon crushed red-pepper flakes, or more to taste (I needed more so use more)
1/4 teaspoon ground ginger (I used 2 crystallized pieces of ginger)
1 tablespoon Extra Virgin Olive Oil
3 cloves garlic, minced (or if you forget like me, garlic salt does the trick)
1 pound ground beef
Sliced carrots
Fresh Green Beans
White Rice
WHAT TO DO:
In a small bowl, whisk together brown sugar, soy sauce, sesame oil, red pepper flakes and ginger.
Heat oil in a large skillet over medium high heat. Add garlic and cook, stirring constantly, until fragrant, about 1 minute. Add ground beef and cook until browned, about 3-5 minutes, making sure to crumble the beef as it cooks; drain excess fat. Add in your vegetables.
Stir in soy sauce mixture and until well combined, allowing to simmer until heated through, about 2 minutes.
Cook your rice.
Serve beef and vegetables over a bed of rice and enjoy!
THE REVIEW:
"Overall, I really enjoyed this so much! It had a nice zest to it although I prefer a little more spice. The taste is rocking and I am ready to give myself 4 out of 5 stars!"
-Tristan
FOLLOW ME:
Instagram: @tristanlayne
Facebook: search Tristan Tapscott
TikTok: @tristantapscott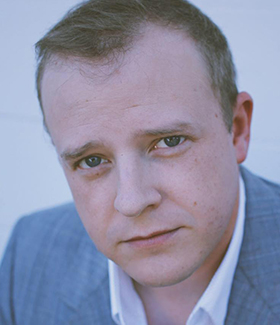 Tristan Layne Tapscott has been dubbed the "Quad Cities' P.T. Barnum" and although the person who initially said it meant it as an insult, he happily accepts the title.